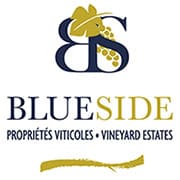 "News-Press Letter Blue Side - September 2023
Provence wine news
Edito :
Specialists in wine estate transactions for over 10 years in the Languedoc, Southern Rhône Valley and Provence regions, we publish this newsletter to share :
- Our company's wine estate transfer activities.
- Information from the specialist press on topics we feel are relevant to prospective investors, to give them some pointers... and ideas.
We welcome your thoughts and comments.
Enjoy your reading

BLUE SIDE SAS
1500 route des Moulins de Paillas
83580 Gassin - France