BLUE SIDE
Wine estates and properties
Provence, Languedoc, Rhone Valley: the transaction company BLUE SIDE specializes in the transfer and sale-acquisition of vineyards and estates in the Mediterranean region. Interview with Arnaud Courret, co-founder.
The wines of the South are doing well!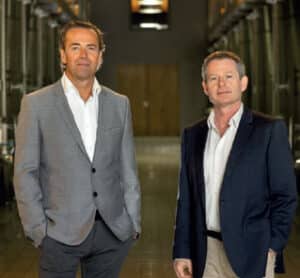 Absolutely, and their export volume continues to increase, this share has been multiplied by 4 in 10 years for the wines of Provence. The vineyards of these regions have invested considerably in recent years, improving the quality of their production and the profitability of their operations. The attractiveness of these regions, their conviviality, make their wines radiate in France and in the world. Blue Side is the partner of reference for wine property transactions in these regions of Provence, Languedoc and the Southern Rhône Valley.
Whether you are looking for pleasure or profitability, the Mediterranean vineyards offer great opportunities in a buoyant market
An innovative positioning?
The wine sector requires specific expertise to provide investors with a complete audit of the technical, administrative and commercial characteristics of the business, from the analysis of the vineyard to the distribution network. Blue Side is committed to this audit, which will become the basis for the follow-up we offer after the takeover. Wine also carries with it a strong emotional dimension. Blue Side analyzes all of this human and technical data to match the demands of sellers and investors.
Why invest in a winery?
Wine is a noble product that is part of both a pleasure investment and a search for profitability. The attractiveness of these Mediterranean regions secures this real estate investment with a strong guarantee of capital gain on resale. Our expertise and the expert and tailor-made support that we offer upstream of the sale and, for 25 % of our clients, after the takeover, allows us to optimize the profitability of the operation and to make this patrimonial investment a great entrepreneurial adventure. Technological investments, building enhancement, development of wine tourism activities, the levers of profitability are numerous and exciting.