Tuesday, September 5, 2017
Blue Side assists Jean-Louis Masurel and the Delhom family in the transfer of the Château Trians estate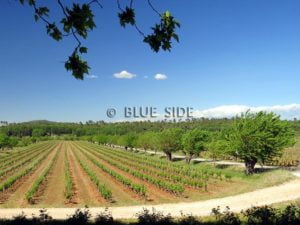 Located in the heart of the Var region between Toulon and Brignoles, this 80-hectare estate includes nearly 22 hectares of AOP Coteaux Varois en Provence vines that are farmed organically.
At the end of the large mulberry tree alley, the country house and its outbuildings dating from the 18th century form a hamlet shaded by large multi-century oaks. This site, where the patina of centuries has polished the authenticity, where nature seems to have found a perfect harmony, distils a feeling of unparalleled tranquility with the passing of the seasons.
Patiently restored over the years, this estate now produces BIO-labeled wines whose qualities are recognized by the best sommeliers.
Emmanuel and Bertrand DELHOM intend to continue this effort of quality in a dynamic of valorization of the production in particular.
BLUE SIDE wishes them all the success that this enterprise deserves, which is part of the position of excellence of the vineyards and wines of Provence.
BLUE SIDE - Vineyard properties and estates
1500 route des moulins de Paillas
83580 Gassin
Tel. +33 (0)4 94 43 83 00
E-Mail. contact@bluesideimmobilier.com